Thriving booster clubs know the key to success is to start each new school year strong. A well planned and executed annual kick-off meeting is just what you need to motivate students and win over their parents.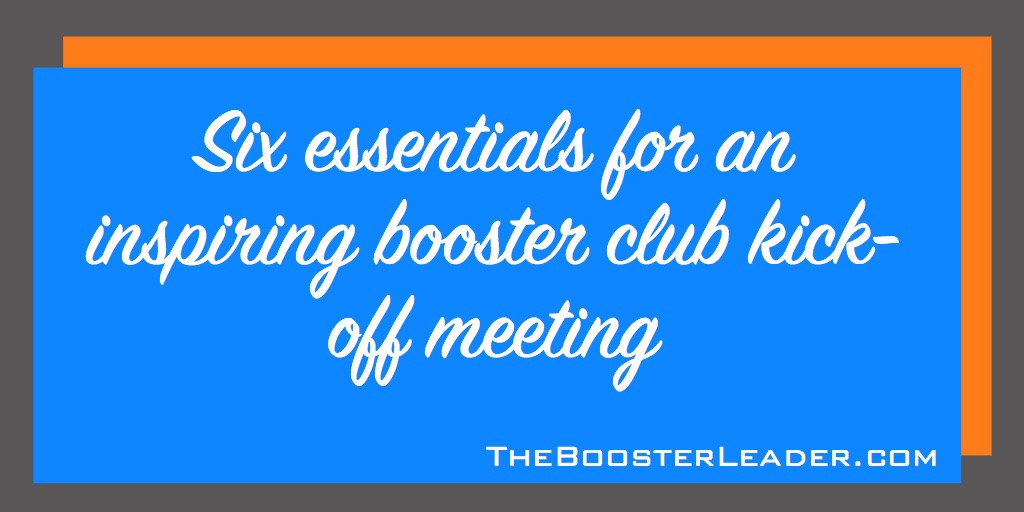 As the current school year draws to a close, schedule an annual kick-off meeting for all new and returning students and their families. Establish the meeting as mandatory, and require every participating student to be represented. There are not many occasions when all of your parents are together at once, so take advantage of this opportunity to set the tone and create enthusiasm for the new year.
Here are six essentials for an inspiring annual kick-off meeting.