When you volunteer to lead a booster club, you'll wear many hats. But when you distill the role down to it's most important attributes, there are two: taking care of people and taking care of money.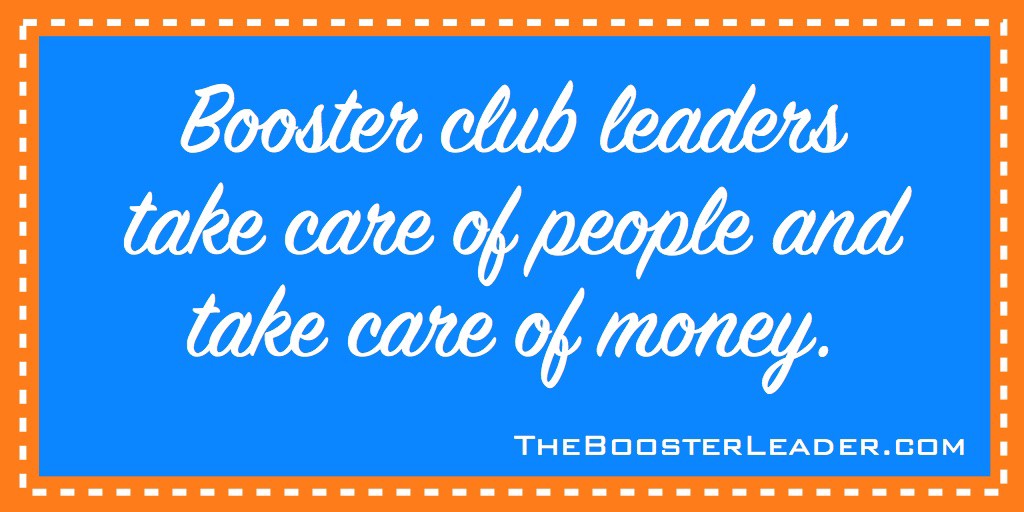 Booster club leaders touch many people: parents, volunteers, instructors, alumni, and community members. You must motivate and lead by influence for your booster club to thrive.
There are many guidelines imposed by the IRS, school boards, and the financial community. In leading your club, you're accountable to abide by these guidelines, and ensure your club operates with financial integrity.
Taking care of people and money doesn't have to be hard, it just requires intentional leadership.
If you're ready to become a better, more confident leader, check out my book, The Booster Leader: 35 Leadership Essentials for a Thriving Booster Organization. The Booster Leader is available on Amazon in Kindle and soft cover formats.