The booster club fundraising season is in full swing, and the field is crowded. Many extracurricular programs are vying for their sponsors' charitable donations. Chances are, your booster club is seeking a unique fundraising idea that will capture potential sponsors' attention and prompt them to reach for their pocket books.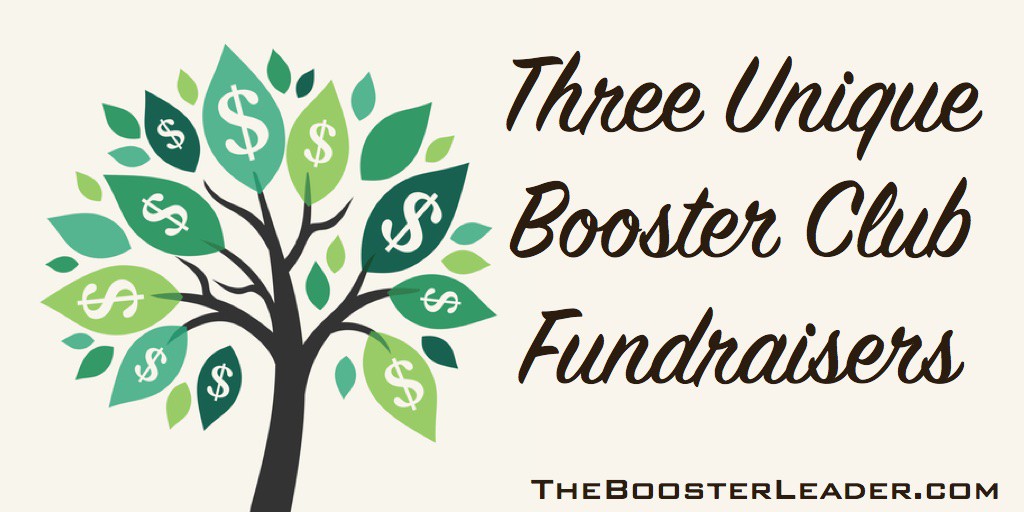 If selling a product or washing cars seems ordinary and mundane, here are three unique fundraising ideas from booster clubs around the country.
1. Sell press box seating for your homecoming game. This Kansas high school academic booster club offered their patrons the best seat in the house for their 2015 homecoming game. Proceeds funded the booster club's student scholarships.
2. Hold a car show to benefit your booster club. This California high school partnered with the local American Legion Post to sponsor a car show. In addition to collecting entry fees, the post served breakfast and lunch through a concession stand. Proceeds from the show benefited the school's band and color guard.
3. Throw a homecoming tailgate party. This Wisconsin town's Chamber of Commerce is getting behind their local high school, sponsoring a homecoming party on Main Street. This family friendly, alcohol-free event will be held Wednesday before homecoming, and will culminate in a bonfire at the local park. In addition to benefitting the high school's booster club, local merchants on Main Street will benefit from increased traffic.
If you'd like to learn the essentials of effective fundraising, check out my post, The Secret to Abundant Fundraising.
If you're ready to take on a leadership role in your child's booster club but you're not exactly sure what you're getting yourself into, help is here! My book, The Booster Leader, 35 Leadership Essentials for a Thriving Booster Organization, is the resource you need to guide you along the way. The Booster Leader consists of…
Thirty-five proven leadership essentials that are quick and easy to implement
Eighteen inspirational stories that bring the leadership essentials to life
A twenty-nine point checklist to help you identify risks that may jeopardize your organization if not properly addressed (and the answers to help you resolve every issue!)
Now is the time to start leading your own thriving booster organization. In The Booster Leader, I show you exactly how to do it!
Question: What unique fundraiser has been profitable for your booster club? You can leave a comment by clicking here.